#NextSteps Digital Career Fair - May 11th 2022
Virtual Fair
for Jobs & Educational Opportunities in TECH 
🗓️ 11th May, 2022
from 10:00 – 15:00
📍Online,
via TalentSpace Platform 💻
Introduce yourself to 

Top Tech Companies,


share your C.V. and introduce yourself with 1:1 video chats.

Discover & meet Digital Career Bootcamps in Germany
(all offer full funding by the Agentur für Arbeit or Jobcenter)
⭐️ You can also register directly on the event platform here. ⭐️

🚨 You can now view the first release of the Event Agenda here.
Virtual Fair
for Jobs & Educational Opportunities in TECH 
🗓️ 11th May, 2022
from 10:00 – 15:00
📍Online,
via TalentSpace Platform 💻
Introduce yourself to 

Top Tech Companies,


share your C.V. and introduce yourself with 1:1 video chats.

Discover & meet Digital Career Bootcamps in Germany
(all offer full funding by the Agentur für Arbeit or Jobcenter)
⭐️ You can also register directly on the event platform here. ⭐️

🚨 You can now view the first release of the Event Agenda here.



👉 Registrations must be made on the Virtual Event Platform (TalentSpace), before the event on the 11th.
🌟 A Unique Tech Career & Education Fair
#NextSteps is about helping people become future-proof.💪

We want people to feel confident navigating digital skills and educational pathways in Germany,
and to discover the best skill to study, and the best provider to study with - for them.

🇩🇪 This includes career bootcamps whose courses can be fully financed by the Federal Employment Agency.

👉We make sure that companies are then ready to employ fresh graduate tech talent,
from this diversity of digital job training.
What it looks like on fair day
The first digital career fair of its kind, with all the possibilities!
Live Booths
👋 Drop-in and say hi to company & career bootcamp representatives.

Introduce yourself, and ask all the questions you need to, on tech career and digital skills.
1:1 Chats
💻 Share your talent profile and C.V. with both potential employers, and career bootcamps.

Then schedule 1:1 chats to properly introduce yourself & take the conversation further.
Workshops & presentations
🚀 Live & pre-recorded presentations on the future of work, and the digital skills required for a new career in tech.

Both in English & German.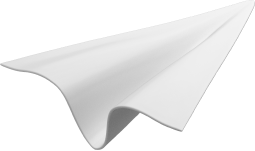 Discover top digital career bootcamps.
Take your first step today
After registering for your career fair ticket using this page. 💪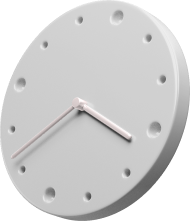 Apply on this page
📝 Complete this quick application form.
Receive an Email with TalentSpace Link
✅ Once we have confirmed your participation, we will send you a link to TalentSpace. Here you can start building your profile and upload your C.V. 👀 You will also be able to see the agenda & identify company guests for the day.
Fair Day on May 11th
🎉 Check-out the agenda ahead of time, and plan your day. The event will run from 10:00 to 15:00. We cannot wait to see you there.