Your first step to a career in tech.
Our free orientation courses kickstart your journey to the skills and jobs of the future.
Take your first step
Coding
Design
Data
Online Marketing
Decide which digital career path is for you!

We supply you with a laptop.
Join us online in live teacher-led classes.
Get familiar with a range of digital careers.
Test out your skills and interests.
Find the specialised career training program that's best for you.
Join a lifelong community of support.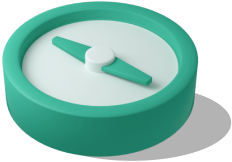 Compass Course
An introduction to Coding, Online Marketing, Data, UX/UI Design, App Development, Cloud & CyberSecurity.
Full-Time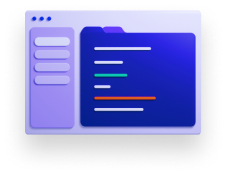 Tech:Mentor
Decide on the topic area to study & have a Private Classes with your own Teacher.
Part-Time
Discover your future tech career!
Your journey, your choice – we just give you the step up to choose the path that's right for you! Find the skills that suit you best before jumping into a longer course.
Insider Know-How.
Our work in the tech industry means we know what's in demand, so you study the most relevant and up-to-date skills.
Pay Nothing.
The Federal Employment Agency have got you covered! We work with Agentur für Arbeit & Jobcenter so you'll not only be provided with a laptop for the duration of the course, but even better, the program is free for you.
Together is Better.
This life-changing experience welcomes you to a community of like-minded tech adventurers. Enjoy insightful events, job opportunities, and tech perks!

What companies & students are saying
💭 Thinking about studying a new digital skill or discovering a new career?
Don't wait any longer - start today with our orientation course.

💜 Get your feet wet, learn what you like and dislike - then make bigger decisions with more confidence.
Learn about the program
Vanessa
After attending the compass course at StartSteps, I was able to discover different potentials about myself while learning about all the different in-demand skills out there. I feel more confident now that I know I have what it takes to choose a career in Tech. Thank you StartSteps team!
Coralee
I've known for a long time that I wanted to change careers but I was terrified of making the wrong choice. Thankfully I discovered StartSteps and their Compass Course. During the course I discovered a lot about myself and feel confident moving forward into a digital career.
Mezdek
Attending the course at StartSteps was the right decision. It was a rich experience with trainers who are deeply engaged in different IT roles.
VP Product @ SumUp
I was really impressed by the StartSteps initiative. Everyone can find out which technical skills, such as online marketing, design or data science, are best for them and to develop further in a targeted manner. It is the perfect introduction to the increasingly important IT industry. " Tobias Janiesch
Bhavit
The Compass course is made up of several digital topics to get an insight of what area you like, and what to specialise in afterwards. I really enjoyed learning from their experts trainers and testing out my new skills before committing further to a more long term bootcamp.
Virginia
The Digital Compass course allowed me to better grasp the most in-demand skills in the tech industry. The classes were dynamic and hands-on. The teachers are very knowledgeable, and the team accompanies you throughout the whole process. After this course, I have a clearer vision of the path I want to pursue.
Olga
It is great fun to start learning with StartSteps. This project can easily change your future! I want to become an online marketing specialist. I tried it in StartSteps and understood that it is my way.
Nia
I had a great experience at StartSteps! The registration process was very easy because the staff helped with all the paperwork and even borrowing a computer for the course! All the teachers are professionals in their respective field who are also enthusiastic about sharing their trade knowledge and even giving relevant advice. A clear recommendation from me!
From StartSteps to the top of the ladder
We want you to learn a skill you love at the career bootcamps that suits you! Step from our programs into a recommended school or bootcamp that fits your interests, with government funding so that your whole educational pathway is free.
Wild Code School is a leading European tech school offering career changing programs at 20+ campuses, remotely or at their own offices.
Digital education for all! We are a team of young IT enthusiasts and experts in coding!
Ironhack is a global tech school offering intensive bootcamps as well as part-time programs in web development, UX/UI design and data analytics.
CareerFoundry is an online school which offers flexibly-paced, fully mentored courses and programs that help people build tech careers they love.
Le Wagon's mission is to change people's life by teaching them the skills and entrepreneurial mindset they need to thrive, now and in the future.
Coyotiv is an online, full-stack software engineering bootcamp - with a unique approach, where you'll learn by working on your dream project, from day 1.
5 courses in Web Development and Data Science with tailored projects and Career Coaching.
Become a Full-Stack Developer from scratch
WBS CODING SCHOOL is Europe's leading provider of hybrid coding bootcamps.
Become a developer in just 12 weeks!
Not everybody can learn how to code. Your tech sales career starts with Hyrise Academy.
Master your coding skills and boost your career
Pipeline Academy is the world's first data engineering coding bootcamp in Berlin.
✨✨Hogwarts for software engineers.🎩
Adult education in Germany since 2001.
DSR is the market leader in EU for machine learning training.
Fancy a tech-career in healthcare?
Learn the most important skills in 12 weeks & then get started in a new job.
Level up your career with their intensive courses!
Customised training programmes for employers.
Learn from the best experts in the IT industry!
Get a 1:1 support to land your dream job.
Learn all of the different technologies & languages ​​to become a full-stack developer.
Programming courses that are fun.
Upskill & reskill programs in data literacy, data science and AI.
Your path to a profession of the future
Find a digital degree that suits you!
More than 35 years of experience in adult education
Become an app developer in 12 months
training as a data analyst, web developer or data scientist
Become the best programmer and designer you can be
Learn the most important technologies of cyber security and system administration.
Enhance careers in Coding and Data Science with the hottest technology
Transform into digital product experts today
Kick-start your career in online marketing
Learn to code and find your dream career
Start your career as a marketing professional
Dive deep into the world of Cloud Computing!
Entering Artificial Intelligence as a Data Professional
Empowering migrants [re-]entering tech
From curious to certified professional in as few as 12 weeks.
Be part of the next industrial revolution in just 12 months
Curious?
3 easy steps to new skills & a dream career in tech.
1
Free Orientation course with StartSteps.
2
Specialised training with one of our 45+ bootcamp partners.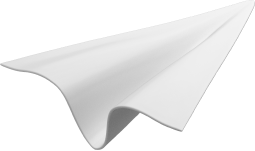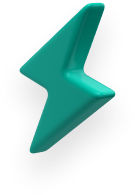 I am interested