Transform your business
Orientate, Train & Hire 
your future tech talent.
Connect to tech talent pipelines from 
career bootcamps across Germany -
 or build you own.
Programs & Initiatives with
Reskilling & upskilling
programs
Eyes on the future, with a focus on today!
Enable your employees with the skills needed to take advantage of opportunities at your company.
Hire Tech Talent from our 45+ Bootcamp Partners

Discover top tech talent graduating from our bootcamp network in Germany.

Orientate with StartSteps, Train with our Partners.

Place employees in the best programs & pathways for them - accelerate career advancement.

Build your own Custom Training Program.

Harness the untapped potential of a motivated talent pool - with your own digital skills program.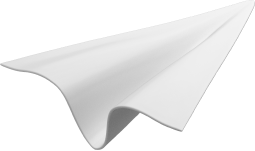 Real Learning. Real Outcomes. Real
Impact.
🧑‍💻 Build high-demand tech skills at scale.
🔎 Widen your talent pipeline and solve critical hiring needs.
💪 Improve workforce retention & development.
⭐ Achieve diversity & representation goals.
What companies & students are saying

I recognise the immense value of StartSteps for individuals aiming to thrive in the dynamic digital landscape and for businesses searching for exceptional tech talent. StartSteps expertly matches students with the most suitable career paths and bootcamps, resulting in well-equipped graduates and a diverse pool of candidates for tech roles. In sum, StartSteps represents a wise investment for both personal and professional development.

Brad Rose

Country Lead, Germany @ Chapter 2

I was really impressed by the StartSteps initiative. Everyone can find out which technical skills, such as online marketing, design or data science, are best for them and to develop further in a targeted manner. It is the perfect introduction to the increasingly important IT industry. The famous article "Software is eating the world" from 2011 is even more relevant today than it was then. With this program you can be sure not to miss the boat.

Tobias Janiesch

VP Product @ SumUp

As the Berlin tech hub of Europe continues to expand and companies struggle to find not just technical talent but diverse talent across Europe, StartSteps play a crucial role in supporting this skills gap across not just Berlin but Germany…

Jeffery Lovejoy

Head of Talent Acquisition - Tech @ Agooda

The Compass Course gave me an opportunity to taste different areas in the tech space and recognise which one particularly I would like to pursue, as a career move. Together with like-minded women, it was enjoyable to participate in interactive classes that helped me to explore our transferable skills and start building the new ones that are essential for a software engineering mindset.

Anastasija Pankova

Buying Assistant @ Zalando
Case Study:
ZALANDO
An internal orientation & re-skilling program with employees from across Zalando and four bootcamp partners. Read more about the Women in Tech program with Zalando in their 2022 Diversity & Inclusion Report found here.